How we work
Cooperation model
At ITA Labs we focus on developing long-term relationships with our customers based on appreciation of their most and innate needs related to the project:
Time-to-market
Cost
Quality of the product and service
Taking into consideration that each customer is unique and has specific requirements, standards and expectations of these three strands of the project, namely time, cost and quality, ITA Labs offers multiple models of resource allocation and pricing. A customer can choose one of the models or a combination of those for different stages of the project.
Fixed price
Fixed time and materials
Offshore Development Center
Being highly customer-oriented and flexible services provider, ITA Labs fully adopts customers' project standards.
Project infrastructure
Efficient processes and procedures based on combination of Agile and Kanban methodologies, reliance on modern technologies and development standards from Microsoft and other vendors make it possible to ensure a reliable, controllable and transparent project management process and the best price/performance ratio for our customers.
Relationship management and communications excellence is provided by:
Account manager for each customer regardless of the project size responsible for overall customer relationships
Daily communications by means of phone, email, Web and video conferencing
Remote project management using Web-based tools - regularly updated Project Repository (On-line access to project information; Status monitoring, change management)
Secure HTTP site for product downloads and materials
Secure VPN connection (if required)
ITA Labs employs adapted versions of the above methodologies; in most of projects we follow Agile or combination of Agile and Kanban methods. ITA Labs' advantage is the ability to adapt internal project methodology to customer standards for the design and development.
In all remote projects we employ a Web-enabled portal as a solution for effective offshore project management and monitoring. All project materials are stored and regularly updated on a dedicated Intranet Web-site with restricted access.
Project repository is regularly updated and usually includes:
Requirements Database
Schedules & Estimations
Textual Project & Development Materials
Versions Archive
Tracking Database
Using an Internet browser, project coordinators from both sites obtain on-line access to all project details. This approach gives both parties the opportunity to rapidly coordinate all orders, carry out change control and monitor project status on a daily basis.
The Project Repository is managed by the following tools:
Project planning, Release management, Bug tracking
Configuration management: SVN
Automated build procedure: Cruise Control, Visual Build
Automated test procedure: Cruise Control, Visual Build, Hyper-V, NUnit, JUnit
All communications are secured with SSL certificates with two factor authentication using hardware dongles.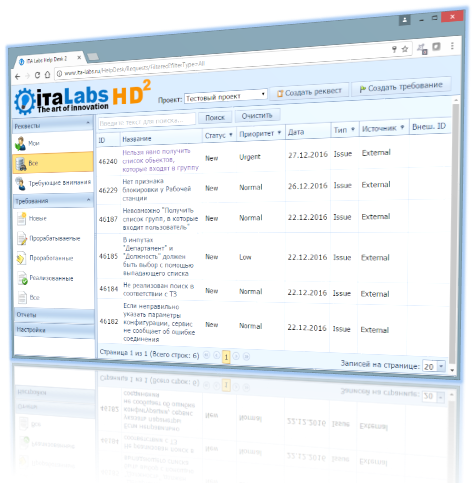 Development infrastructure
During past years we have grown our infrastructure to the high level of maturity. We built totally integrated environment for developing high quality software for our clients. All integrated services provide us and clients with complete control and tracking of the whole process.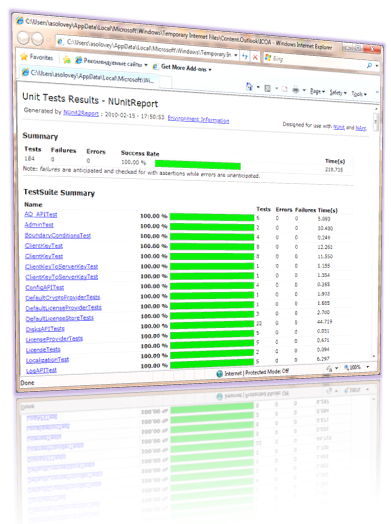 Our system integrates all informational activity for the projects we work on:
Build & test history
Automated builds results
Automated test results
Project changes and progress
Source code changes
Bug and issue tracking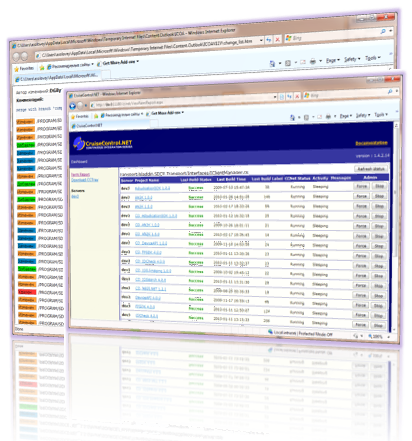 Resource allocation
Flexibility in resources allocation is one of the key differentiators in ITA Labs' relationships with Customers. ITA Labs has headquarters in Moscow and team members working both in the Moscow office and in remote locations. These are great pools of profoundly educated engineers, who are able to solve complicated and non-standard tasks and are always at the disposal of our customers.

The most widely used approach in software product development is Offshore Development Center. It combines advantages of a long-term cooperation with flexibility of the project model. ITA Labs forms the customer dedicated "core team" at the very early stages of cooperation that ensures deeper insight into the business context, tight communications and joint long-term workload planning. Such approach allows to use advantages of permanent cooperation, such as reduced costs of vendor selection and team formation procedures for new projects, shorter development terms and reduced risks due to deeper insight into the business context, prompt decision making and rapid collaborative problem-solving, adoption of customer's standards, a single development and support team, etc. At the same time this approach does not require substantial investments into Offshore Development Center (ODC) creation and management.